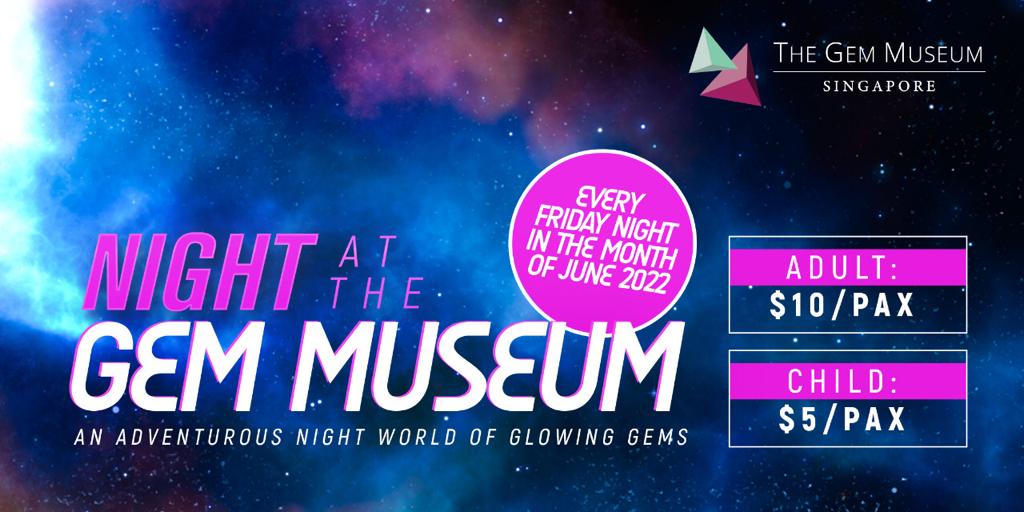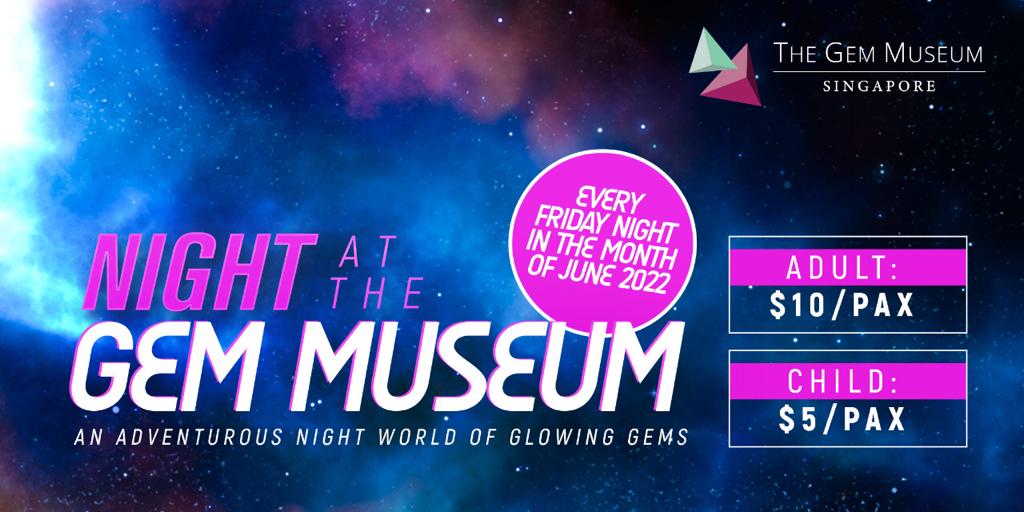 Explore The Gem Museum at NIGHT in spirit of 2022 Children's Season, and view minerals and gemstones in a different light!
About this event
In conjunction with our long awaited reopening and 2022 Children's Season, The Gem Museum present to you "NIGHT at THE GEM MUSEUM".
Let the lights be dimmed, and walk along the sparkles of the gemstones to discover the mysterious luminescent minerals and gemstones with the help of UV and LED torches (FREE RENTAL per ticket).
Only in the month of JUNE 2022 and only on Friday nights. Limited slots per hour.
Get your tickets at https://www.eventbrite.sg/e/night-at-the-gem-museum-tickets-329370976457