This is our 2nd series of The Gem Museum webinars about gemstones, Zooming Into Gems! This webinar series will be conducted by Mr. Andrew Neo, Curator of The Gem Museum.
At the end of the webinar, we will also be showing the gemstones for better understanding and appreciation! During the Q&A session, our gemologists will answer all your burning questions!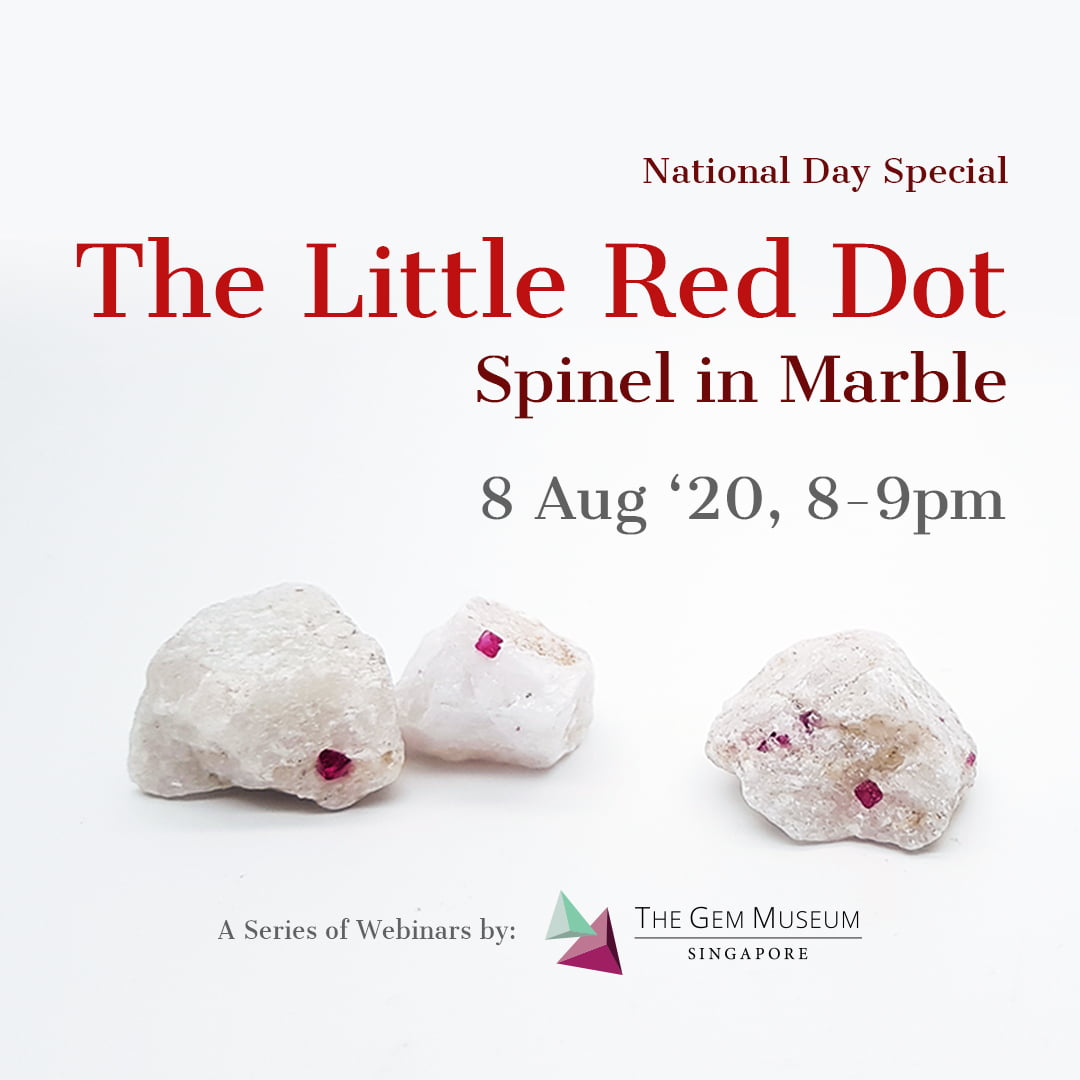 The Little Red Dot:
Spinel In Marble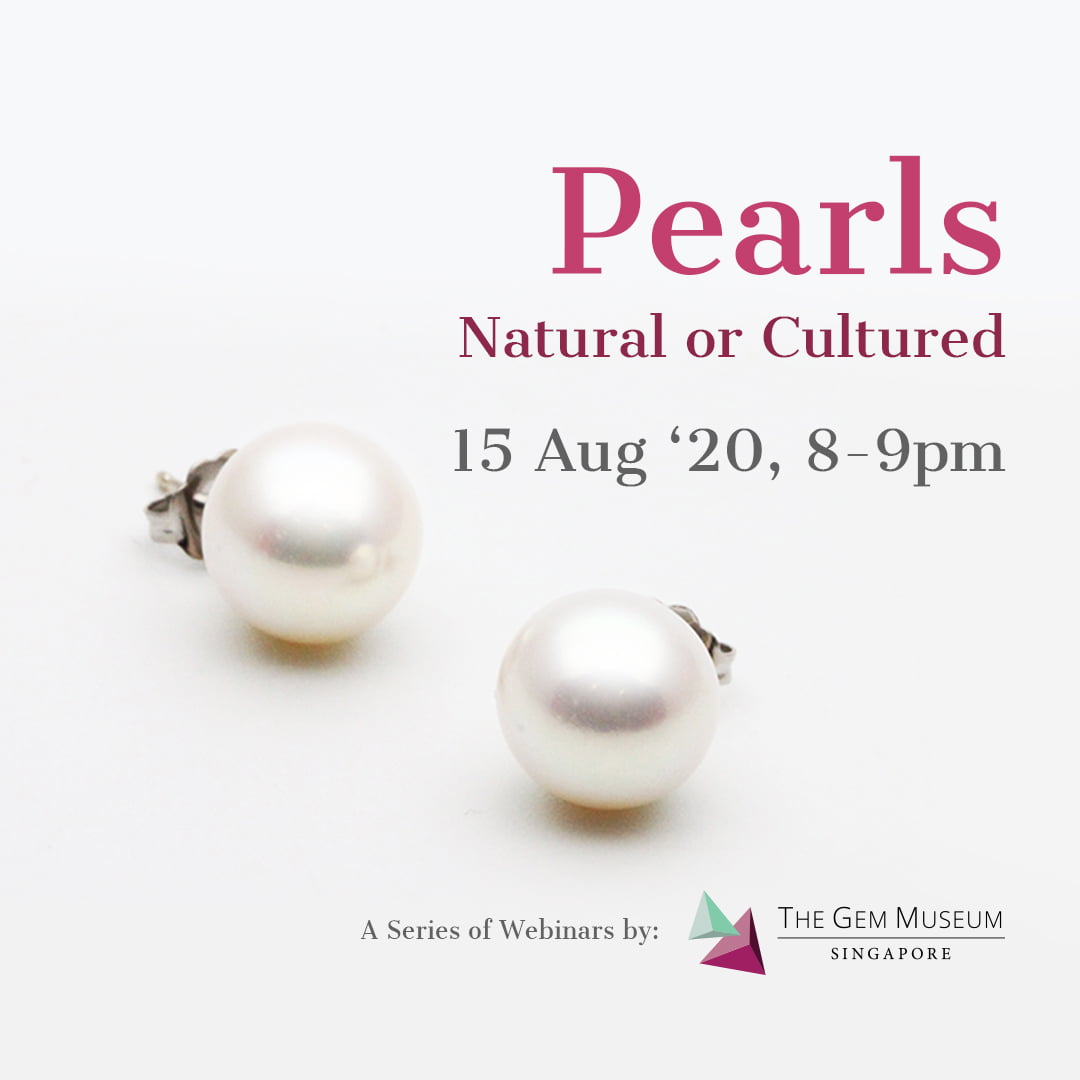 Pearls,
Natural or Cultured
Ornamental Gems: Lapis Lazuli, Turquoise, Malachite
Please watch the recorded webinars on our Youtube channel, by clicking on the buttons below.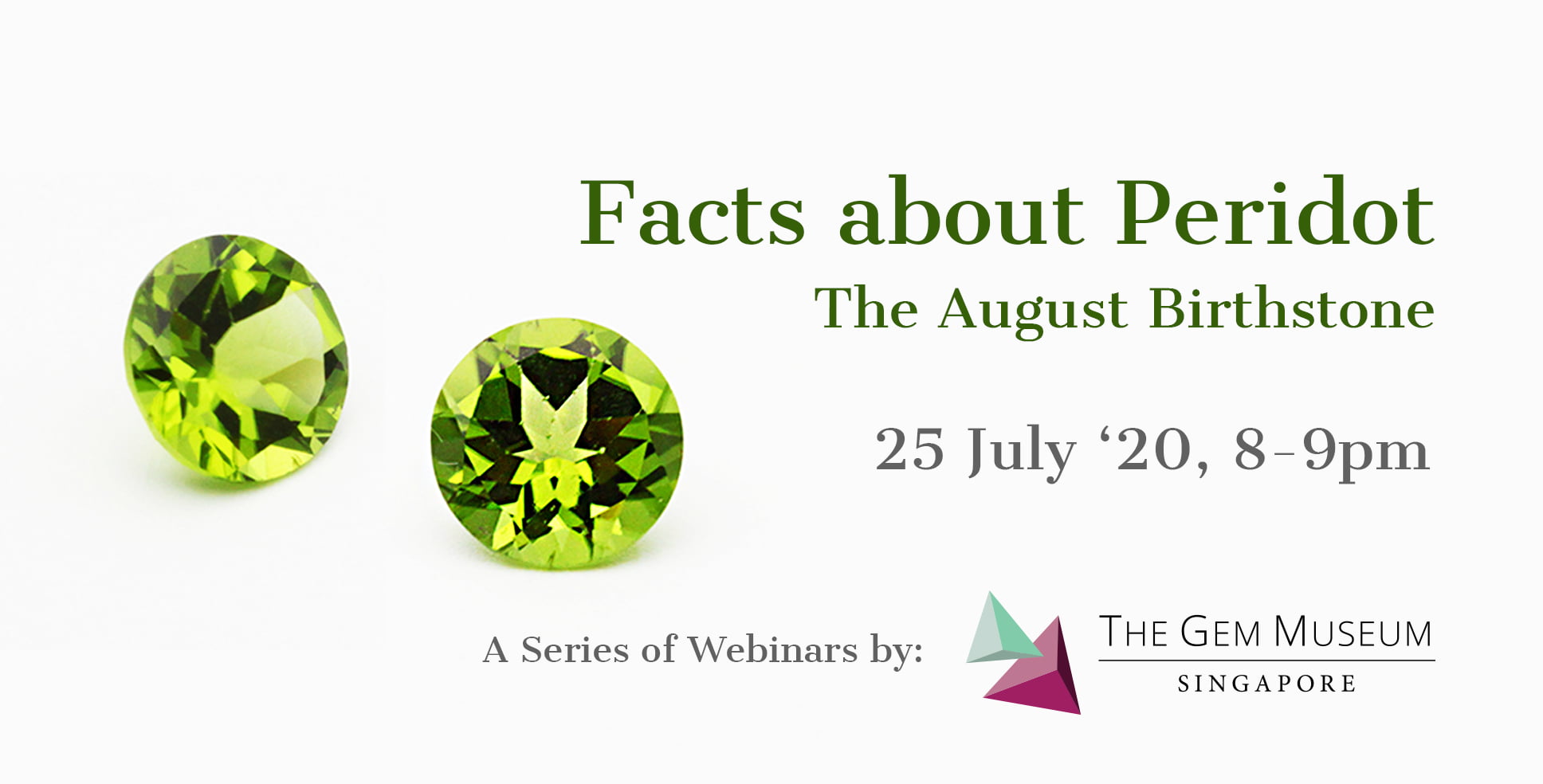 Facts about Peridot: The August Birthstone
The Most Desirable Cat's Eye Gemstone: Chrysoberyl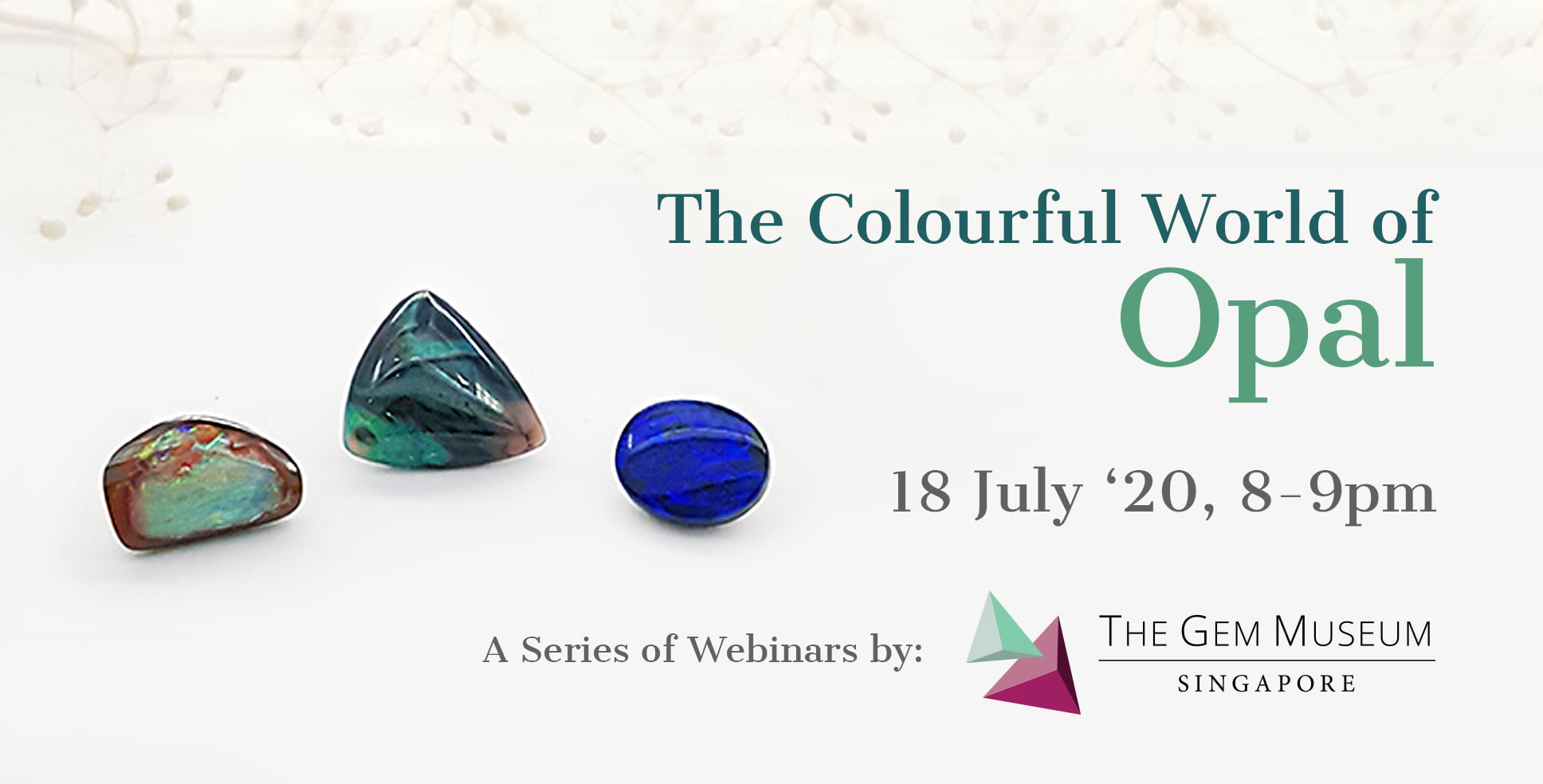 The Colourful World of Opal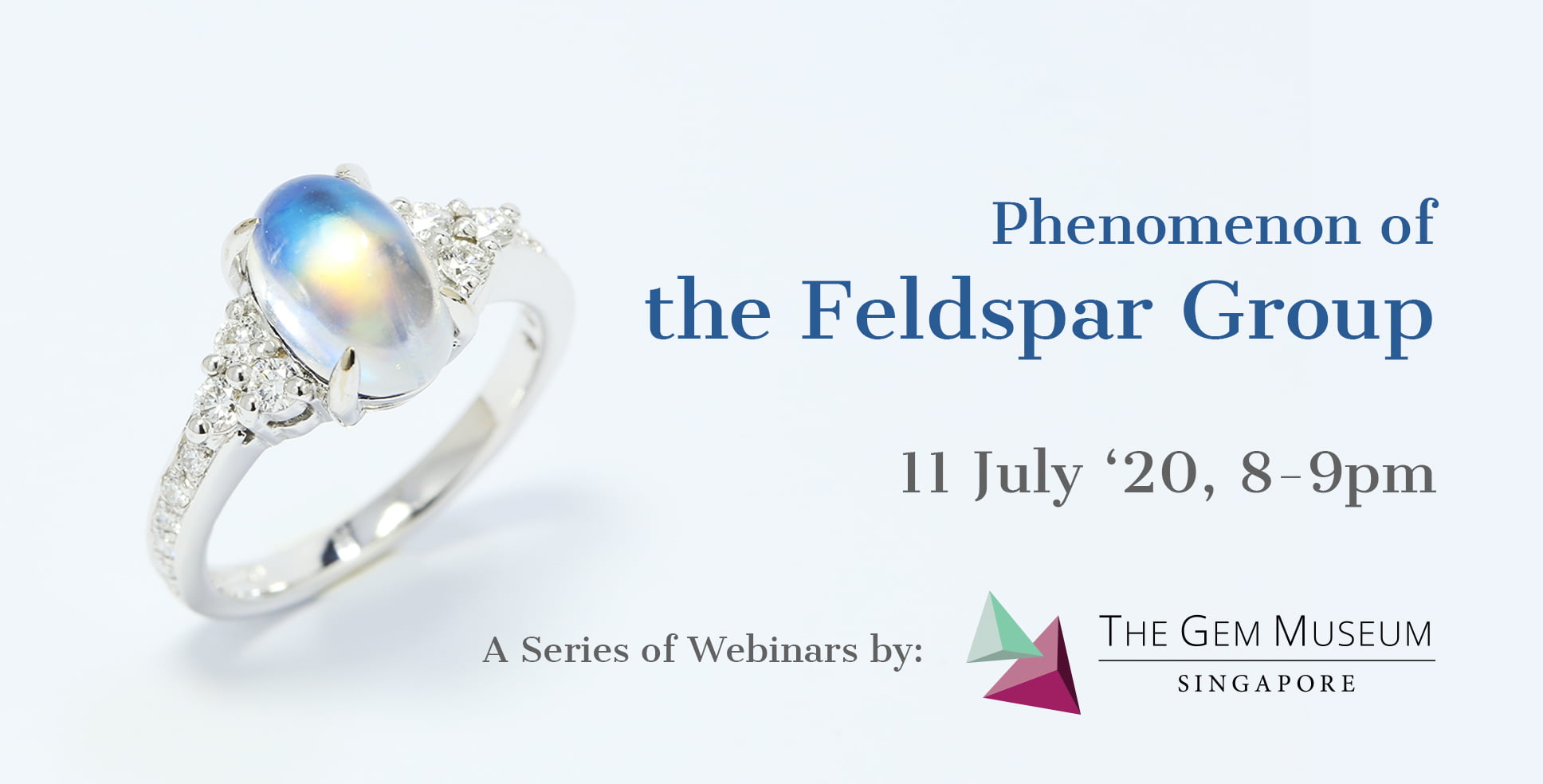 Phenomenon of the Feldspar Group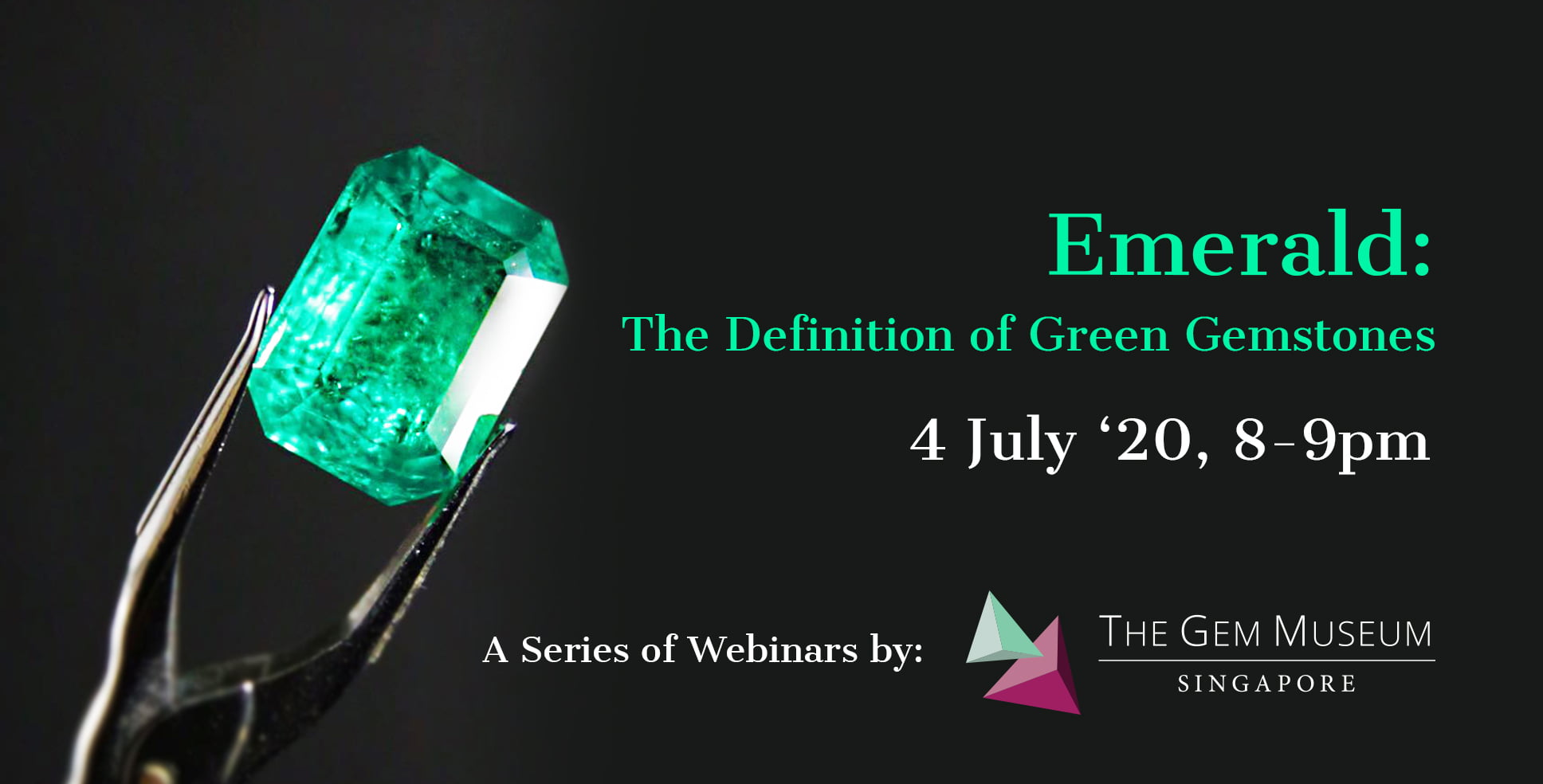 Emerald: The Definition of Green Gemstones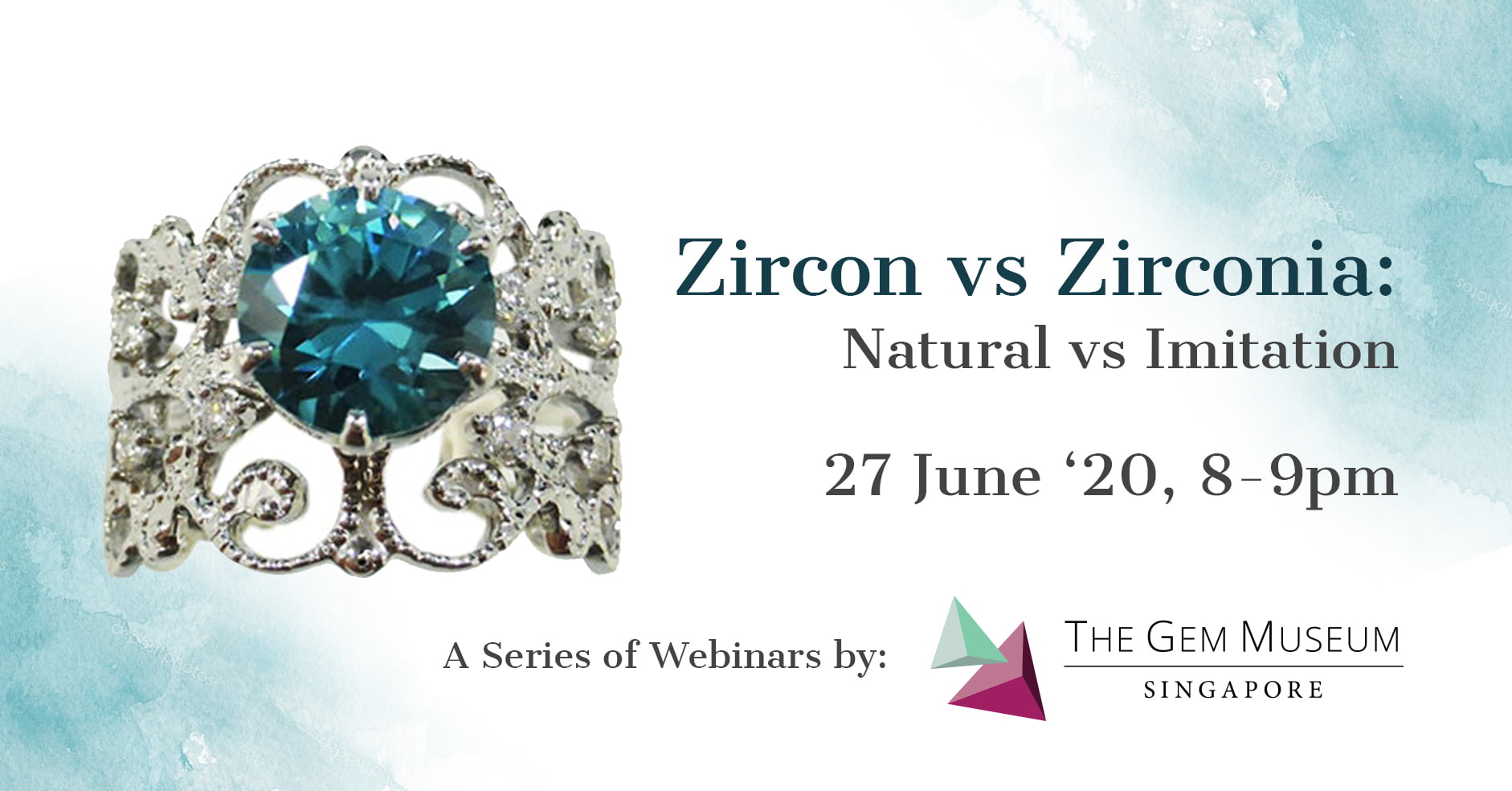 Zircon vs Zirconia: Natural vs Imitation
Discover Padparadscha: The King of Sapphires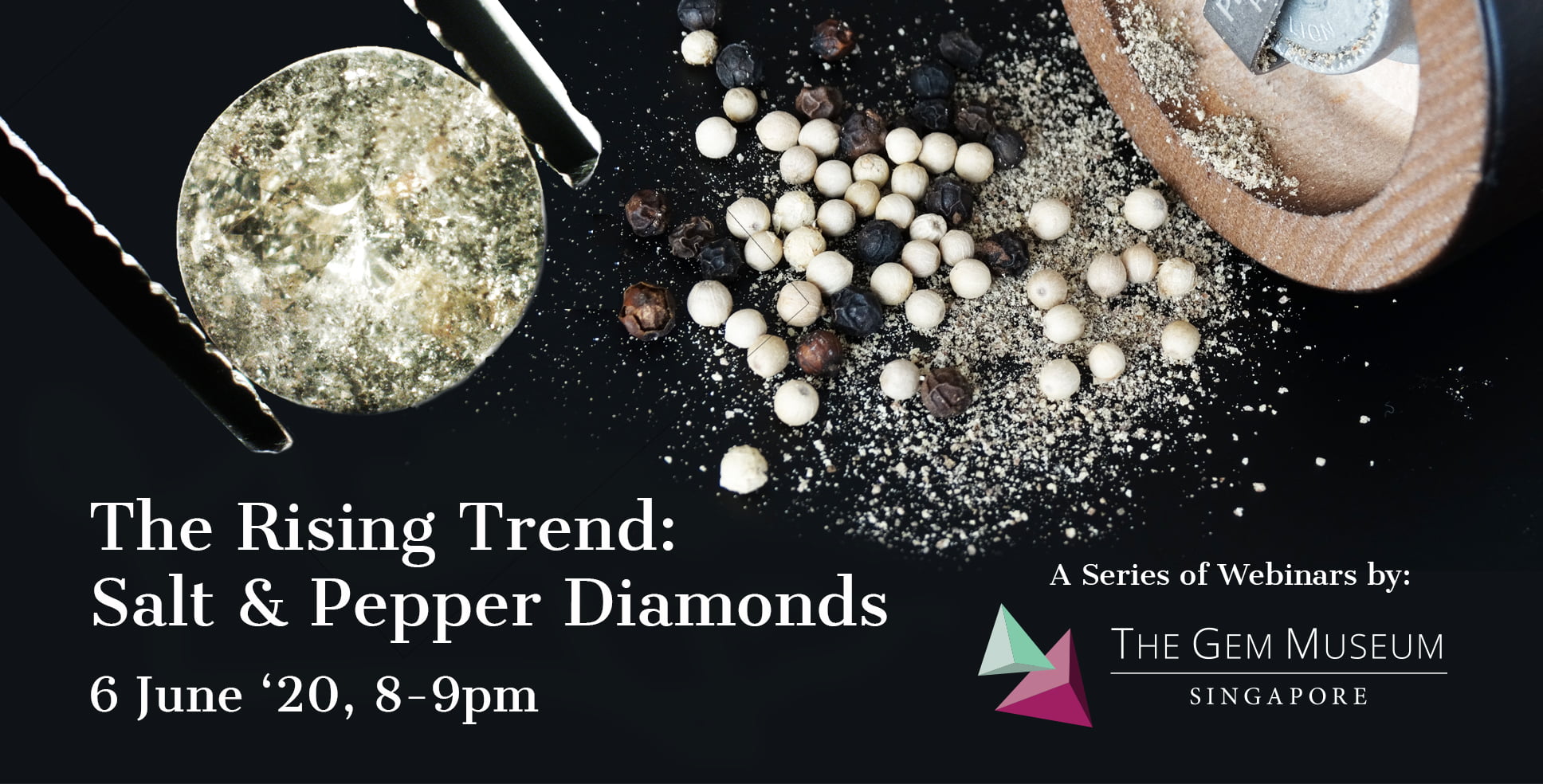 The Rising Trend: Salt & Pepper Diamonds