Our Programs
Gem Discovery Masterclass
Venue: The Gem Museum, 222 Queen St #02-02, S188550
Free event
Learn about the 3 major problems with most people when purchasing gemstones and diamonds. What is the value of gems through understanding the diamond and gemstone pipelines, as well as the jewellery production pipeline. You will get to learn about the precious gems of the world, what are they and why they are so valuable. We will also cover the 4Cs of the quality of gemstones, to give you an understanding of how a gemstone is graded for its quality through the 4Cs.
At the Gem Museum, we also have a showroom for the higher-end gems. Participants will get to see the range of higher end gemstones and understand the value and price of the gems through looking at the variety of quality that nature can present. These gems may include 15ct ceylon sapphire, 24ct colombia emerald.
If you are interested about gemstones and would like to listen to us to know more about the industry, join us for this workshop where you will have hands-on appreciation of the 4Cs of gemstones!
Register Here!
---
Gem Rendezvous
Venue: The Gem Museum, 222 Queen Street #02-02, S188550
Free Event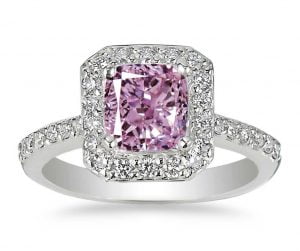 One of our highlight events is the Gem Rendezvous session that happens bi-monthly. Gem Rendezvous serves to bring together like-minded gem lovers (minerals included!) to come and share about their passion and experiences. We have a main speaker for every rendezvous session to speak for about 20 minutes, followed by question & answers. The rest of the session shall be a time of networking.
In our May 2018 session, our main speaker was Ms. Brenda Kang, founder of Revival Vintage Jewels. Before Ms Kang founded her business, she was a jewellery specialist with Christie's for 15 years. handling and appraising mostly vintage pieces. Under Christie's Ms. Kang accumulated an impressive portfolio, having worked on high profile collections and auctions such as the estates of Teresa Po Lau, Baron & Baroness di Portanova, Doris Duke, Harry Winston, Van Cleef & Arpels and Elizabeth Taylor auctions. Ms. Kang spoke on the topic of "Investing in Vintage Jewellery". 
Our second speaker Ms. Cathy Que, was an avid independent collector and a student from Far East Gem Institute, currently taking the Advanced Certificate in Gemmology (Diploma). Ms. Que shared with us her research papers on "Differentiating Spinels from Myanmar and Tanzania".

We believe that since great minds think alike, amazing experiences must be shared. We want to create a platform where passion is ignited, meaningful relationships are built, and valuable knowledge is acquired.
Register Here!
---
Gemstone Identification Workshop
Venue: The Gem Museum, 222 Queen St #02-02, S188550
Fee: $37/pax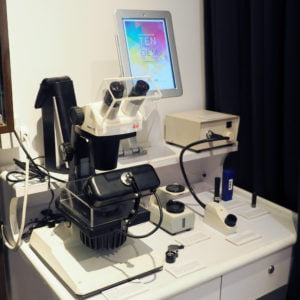 Following the e-book written by Ms. Loke Hui Ying, Founder of The Gem Museum, she will be giving a hands-on session on the various equipment used by gemologists worldwide to identify gemstones. This step-by-step process is a great starting point for avid learners who may have never tested gemstones before and are interested to understand the process of gem testing.
This workshop not only allows you to have a chance to use gemological tools, it also allows you to have a deeper appreciation of gemstones through the science behind it. If you are wondering if you would like to dive into the serious science of gemology, this workshop is for you to explore!
---
Gemstone Quality Workshop
Venue: The Gem Museum, 222 Queen St #02-02, S188550
Fee: $37/pax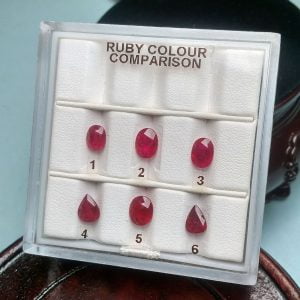 Colour gemstones such as rubies, sapphires and emeralds have always been intriguing to consumers. With recent growing trends of buying gemstones in the market, consumers are beginning to realise that there is more to it than just real or fake.
Every gemstone, be it a ruby or garnet, emerald or jade, sapphire or aquamarine, has its own special set of quality standards. And the price of a beautiful piece of gem is often tagged to its quality of beauty.
This 2-hour gem quality workshop will help you to understand the factors determining the quality of a gemstone, and not only that, to introduce to you the wide variety of gemstones available in the market. There will be demonstrations with actual gemstones for observation and comparison.
---