Our Programs
Gem Adventure – Junior Rockstar Holiday Program
Venue: 26 Kandahar Street level 2 Singapore 198888, The Gem Museum
Age: 7 years – 12 years old
Fee: $78/pax
Gem Adventure – Junior Rockstar Holiday Program
֎ Learn about the earth through gems, rocks and minerals.
֎ Hands-on with many gems from all over the world!
֎ Appreciate the science behind gems through the use of gemological scientific equipment!
The Junior Rockstars is a 3-hour holiday program designed for children from 7 to 12 years old. In this program, your children will get to experience the "Mine to Market" journey of a gem.
Very often, children in schools learn about science and art as separate subjects. In this gem adventure, we will show them how science and art can come together through learning about gemstones and the earth. Using multi-sensory learning aspects of seeing, touching, feeling such as mining and carving gems, and using of tools like microscope, your children will be trained up in their observational skills. By learning and observing different types of gems, unusual rocks and minerals from all over the world, they will also get to understand the gem crystal materials in a fun and interactive way.
Key learning include:
Understanding earth and how gems are formed.
The process of gemstone mining and trading
Looking into the world of gems with the microscope.
How our surroundings interact with gems.
We believe that our children can get "down to earth" through appreciating what mother nature has created for mankind. This session can be an unforgettable experience for your child!
The Junior Rockstars School Holiday Program Details:
Venue: The Gem Museum @ 26 Kandahar Street Level 2 Singapore 198888
Fees: $78/-
The next upcoming Junior Rockstars programme will be on 20 Nov/27 Nov. For early sign-up, you will enjoy $10 off. Please indicate your interest through our google form HERE.
---
Gem Discovery Masterclass
Venue: The Gem Museum, 26 Kandahar Street Level 2, S198888
Free event
Learn about the 3 major problems with most people when purchasing gemstones and diamonds. What is the value of gems through understanding the diamond and gemstone pipelines, as well as the jewellery production pipeline. You will get to learn about the precious gems of the world, what are they and why they are so valuable. We will also cover the 4Cs of the quality of gemstones, to give you an understanding of how a gemstone is graded for its quality through the 4Cs.
At the Gem Museum, we also have a showroom for the higher-end gems. Participants will get to see the range of higher end gemstones and understand the value and price of the gems through looking at the variety of quality that nature can present. These gems may include 15ct ceylon sapphire, 24ct colombia emerald.
If you are interested about gemstones and would like to listen to us to know more about the industry, join us for this workshop where you will have hands-on appreciation of the 4Cs of gemstones!
Indicate interest HERE!
---
Gem Rendezvous
Venue: The Gem Museum, 26 Kandahar Street Level 2, S198888
Free Event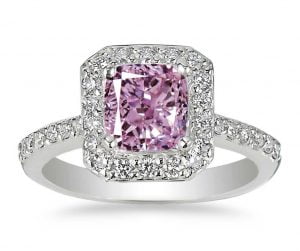 One of our highlight events is the Gem Rendezvous session that happens bi-monthly. Gem Rendezvous serves to bring together like-minded gem lovers (minerals included!) to come and share about their passion and experiences. We have a main speaker for every rendezvous session to speak for about 20 minutes, followed by question & answers. The rest of the session shall be a time of networking.
We believe that since great minds think alike, amazing experiences must be shared. We want to create a platform where passion is ignited, meaningful relationships are built, and valuable knowledge is acquired.
Indicate your interest HERE!
---
Gemstone Identification Workshop
Venue: The Gem Museum, 26 Kandahar Street Level 2, S198888
Fee: $37/pax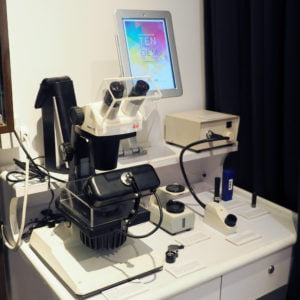 Following the e-book written by Ms. Loke Hui Ying, Founder of The Gem Museum, she will be giving a hands-on session on the various equipment used by gemologists worldwide to identify gemstones. This step-by-step process is a great starting point for avid learners who may have never tested gemstones before and are interested to understand the process of gem testing.
This workshop not only allows you to have a chance to use gemological tools, it also allows you to have a deeper appreciation of gemstones through the science behind it. If you are wondering if you would like to dive into the serious science of gemology, this workshop is for you to explore!
---
Gemstone Quality Workshop
Venue: The Gem Museum, 26 Kandahar Street Level 2, S198888
Fee: $37/pax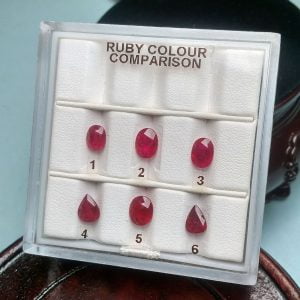 Colour gemstones such as rubies, sapphires and emeralds have always been intriguing to consumers. With recent growing trends of buying gemstones in the market, consumers are beginning to realise that there is more to it than just real or fake.
Every gemstone, be it a ruby or garnet, emerald or jade, sapphire or aquamarine, has its own special set of quality standards. And the price of a beautiful piece of gem is often tagged to its quality of beauty.
This 2-hour gem quality workshop will help you to understand the factors determining the quality of a gemstone, and not only that, to introduce to you the wide variety of gemstones available in the market. There will be demonstrations with actual gemstones for observation and comparison.
---